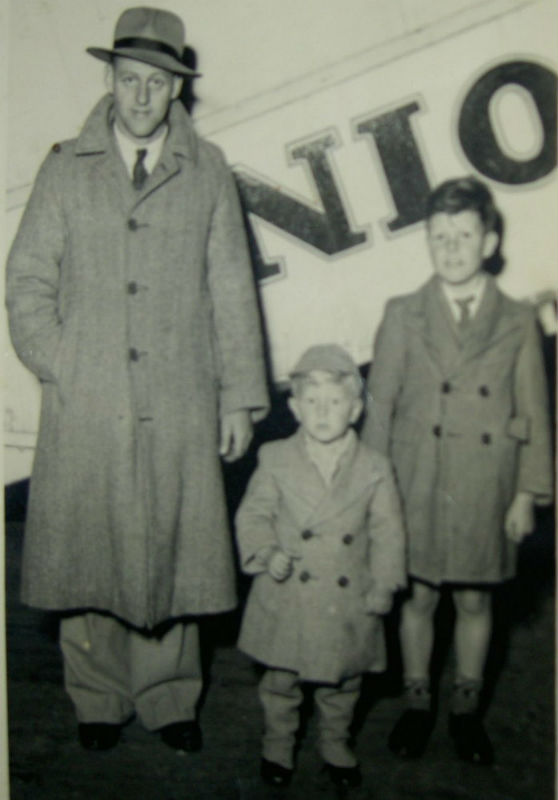 (I have never written poetry. But the other day, I was thinking how great my life is/has been – and all that happened to make that possible…and the following little ditty flowed, unedited, from my one-fingered keyboard. You'll need to be over the age of 60 to understand some of the phrases.)
Those were the days
When every man had a hat to tip
And spending a penny was a worthwhile trip
He'd leap to the door to hold it ajar
And ensure that she slid to his side of the car
Fish & chips came with last night's news
And the shop keeper tarried to share his views
The bartender grinned and wiped and smoked
…and told you the latest as your ribs he poked.
The radio and papers were always true
And we didn't trust any foreigner's view
Cricket was watched from a rug, with a jug…
And raucous cries of "hit it ya mug!"
Footie was always on late at night
A sickie next day was a God-given right
Johnnie and Rangi on the way home on the bus
Would smile and wave Mum to the best seat – no fuss.
We'd dress up to the nines to go to the flicks
And stand for the Queen in between ice-cream licks
Dad and his mates would drink beer in his shed
And miss out on tea – we'd all go to bed.
And sometimes next morning he'd look sick and down
"You're late again for work – get moving you clown".
Ah-those were the days all right, to be sure
If only we could magically go there once more.
Brian Wilson
June 2014
Phase 2
October 2014
Because those men and boys who built that life
And grabbed their rifles and left the wife…
Stopped Tojo and Adolf after 5 years of strife
And we thank God that they did.
But the evil's back with religious dread
They'll kill your families and they'll take your head
And film you while they do it…
…so it's up to you young ones to save us now
To stand up with the sword, not the plow
To stop them… and I hope you know how
So your children can say through history's haze:
Thanks Mum & Dad: Those were the days
Brian Wilson