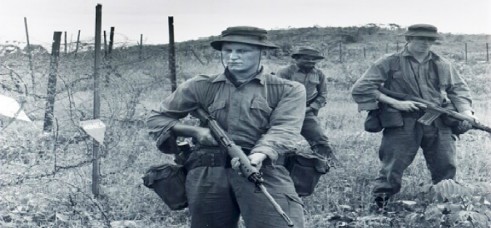 Brian Wilson, Richard Taafe and Willy Driver checking the Wire on The Horseshoe
Brian Wilson Patrolling Along the Wire on the Horseshoe

About Brian Wilson
Old Soldier (70). Still married to childhood sweatheart. Two daughters, one granddaughter and one brand-new grandson. Body is weary. Mind is tiring. Still more War Stories to tell. Any/all encouragement gratefully accepted.